In the gluten free macadamia cookie recipe below, we are introducing a delicious good-for-you dessert. It combines the best flavors: macadamias, honey and chocolate – what else could you ask for? This dessert is flourless and sweetened only with honey and dried apricots. Because it's grain free, it's rich in healthy nuts. In addition to macadamias, it contains almond flour and walnuts. The (optional) dark chocolate squares on top are like icing on the cake!
In case you wonder why we choose macadamia nuts, this type of nuts is the richest in fat. See Medical News Today. High fat content creates an exceptionally moist and chewy structure. Because macadamias have a mild, smooth taste, the cookies end up with a flavor similar to conventional cookies, with their nuttiness subdued. What's more, this gluten free macadamia cookie recipe is incredibly easy and quick. Try it, and you will have a decadent dessert to enjoy in less than half hour.
In case you have difficulty finding raw macadamia nuts in your grocery store, I recommend purchasing great tasting macadamia nuts here. (It's not a sponsored link; I am providing it only to help you find this somewhat rare nut.)
Finally, this recipe is meticulously tried and true: We've been making and baking it every other week for months! (You can call it my coffee – this delight picks me up on any tiresome afternoon.)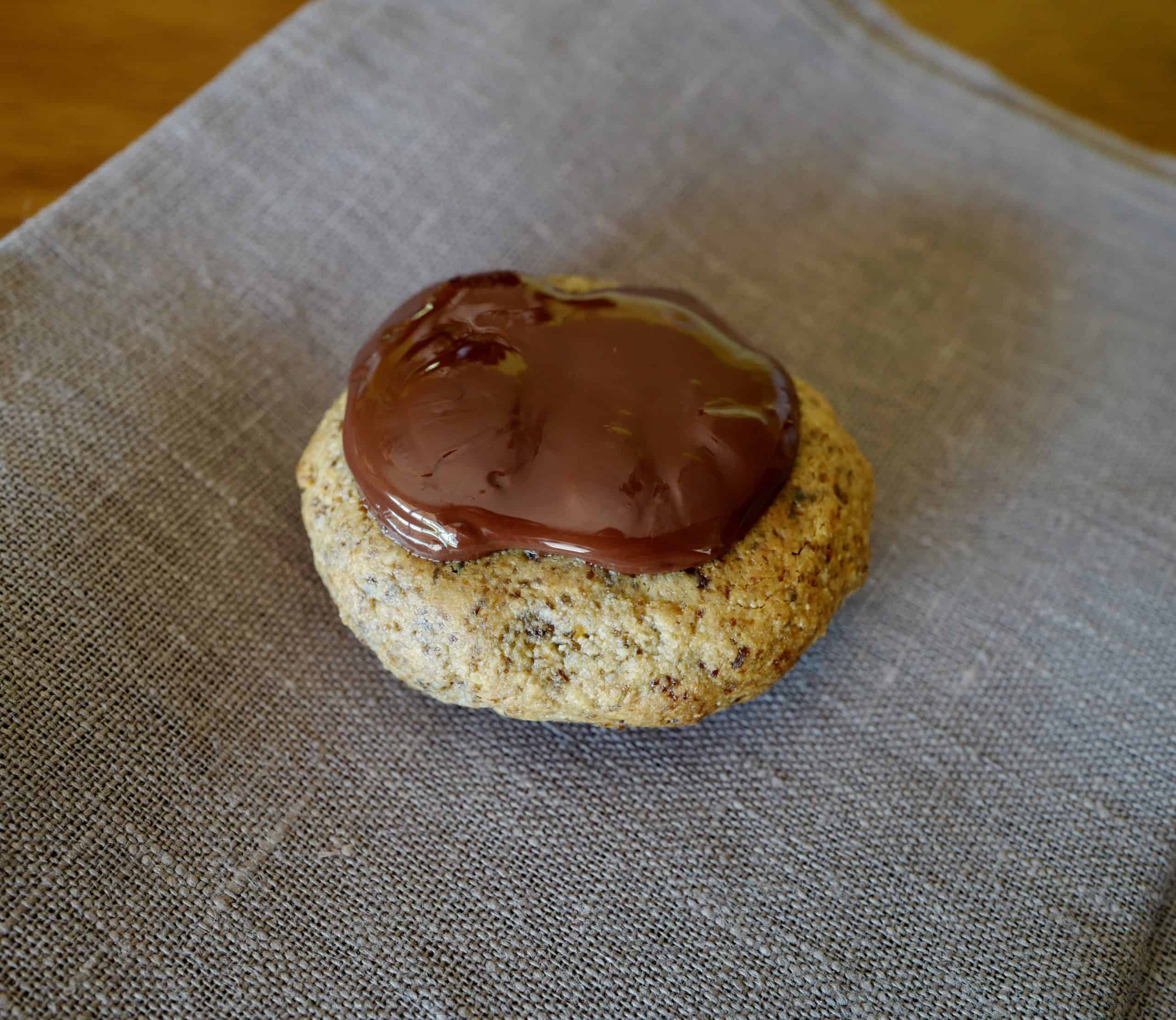 Gluten-, grain- and potato-free • Low glycemic • Sugar-free • Delicious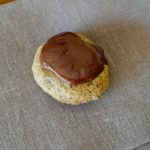 This recipe for gluten free macadamia cookie delivers a chewy dessert with the perfect degree of sweetness. You will love how this gluten free macadamia cookie is moist on the inside, with a delicate crust on the outside. Instead of flour, these cookies use only healthy, wholesome substitutes -- almond flour and nuts. And they derive their sweetness solely from two tablespoons of honey and dried apricots. This is, probably, one of the most delicious, moist and healthiest cookies you will have ever tasted! See Medical News Today.
Prep Time10 mins
Cook Time12 mins
Total Time22 mins
What to Do:
3
Now fold in the egg/honey mixture into the nut/apricot mixture and incorporate. Moisten your hands with cold water and knead the dough using your hands.
4
Form 9 cookies and bake for 11 minutes. Next, place 3 pieces of Valrhona Guanaja feves or your substitute on top of each cookie. Bake for 1 to 2 more minutes. Do not over-bake.
Enjoy!
5
Enjoy your Gluten Free Macadamia Cookie!!!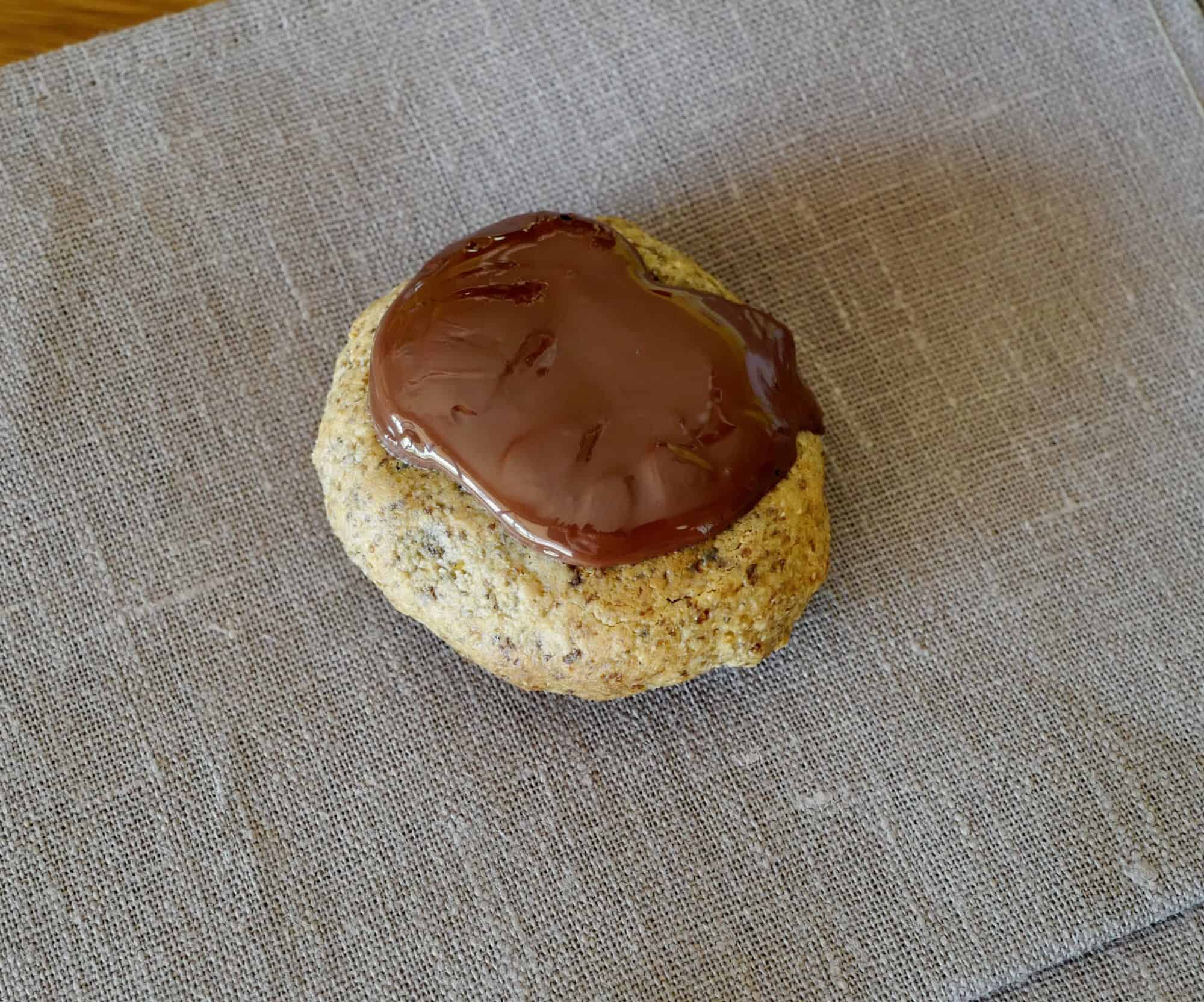 109