Who doesn't enjoy biting into juicy, crispy asparagus stalks? What if the seasoning enhanced asparagus' light nutty flavor and caramelized skins? Our Easy Asparagus Recipe accomplishes just that. Cook asparagus this easy way and, in merely 10 minutes, you'll be enjoying juicy, crispy, caramelized stalks.

Vegan • Gluten-, Grain- and Potato-free • Low Glycemic • Suitable for Diabetics • Quick and Easy •  Delicious
There is something poetic in shiny asparagus spears arranged in a row. But wait until you try our broiled Asparagus with Indian Spices. After a crunchy bite, you discover succulent, steaming core ... and you are in heaven! In our experience, broiled asparagus is the juiciest of all. To complement the caramelized skin, we use coriander and cumin. We brighten up the color of the broiled asparagus with a generous squeeze of lemon juice. In just 10 minutes of your time, you are ready to admire and chow down the Asparagus with Indian Spices.
Prep Time10 mins
Cook Time15 mins
Total Time25 mins
What You Need:
1.50
lbs
asparagus, tough ends trimmed
freshly ground pepper to taste
½
small fresh lemon (optional)
What to Do:
1
Adjust an oven rack to uppermost position and set the broiler on high. (We are using the broiler function in our Wolf Subzero countertop oven .) Line a baking sheet with heavy duty aluminum foil.
2
Mix avocado oil with cumin, coriander, salt and ground pepper and toss with the asparagus spears. Lay the asparagus with Indian spices in a single layer on the baking sheet.
3
If you're working with thin asparagus spears, broil for about 8 to 10 minutes, flipping them after 5 minutes of broiling. For thicker stalks, increase the broiling time to 12 to 15, turning the stalks after 8 minutes of cooking.
4
Transfer the Asparagus with Indian Spices to a platter. Squeeze the juice from the lemon over it and serve warm.
Enjoy!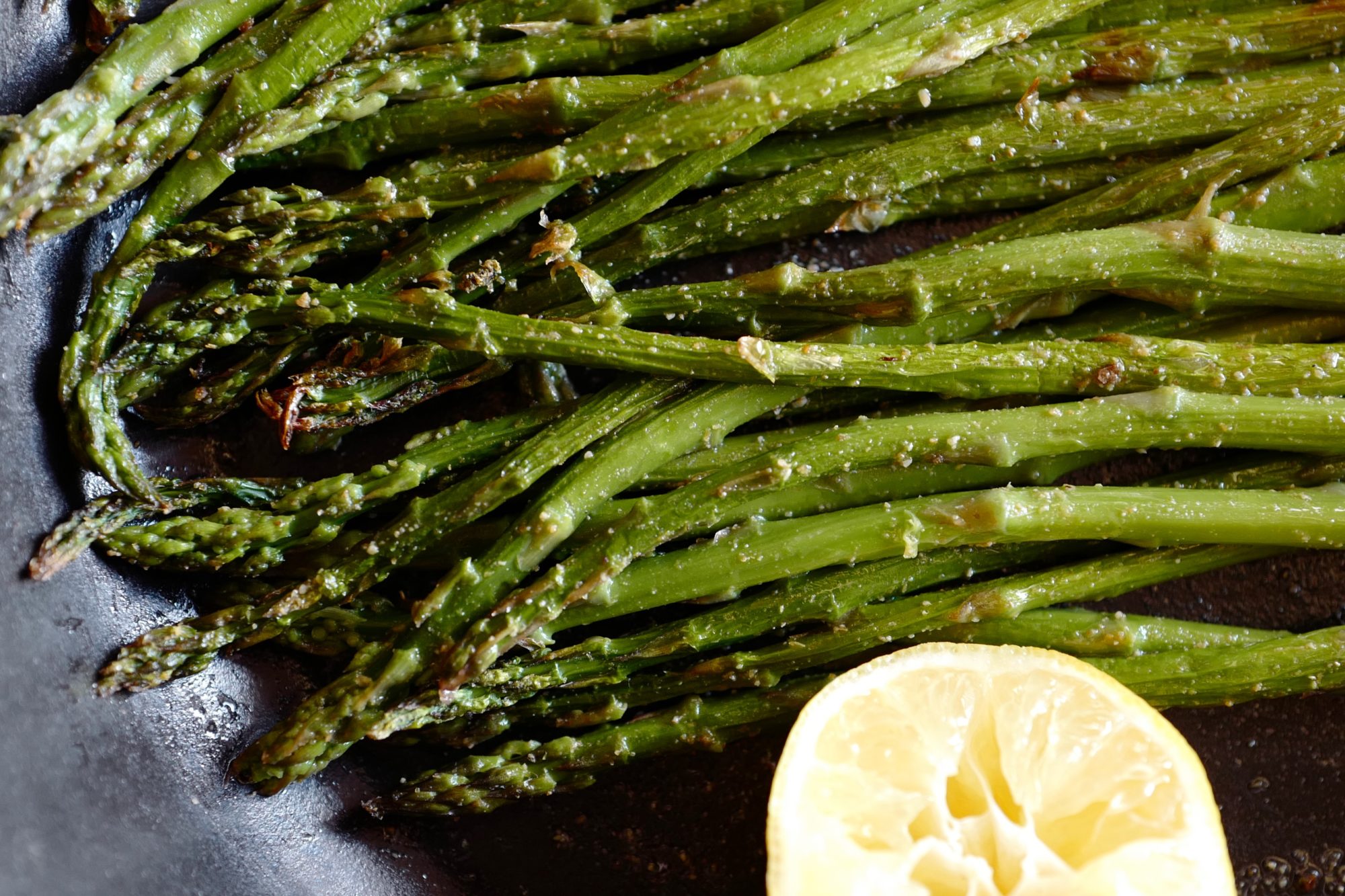 104