Paleo • Gluten-, grain- and potato-free • Low carb, low glycemic • Quick and easy • Nutrient-dense • Nut-free • Delicious
Atlantic Salmon roasted in a savory glaze is easy and yummy. Though this fish tastes mild (and even somewhat bland), the glaze transforms it into a zesty entree. And what's in the glaze? All the ingredients we bet you already have, like coriander, Dijon mustard and fresh oregano. Another secret to this recipe is the high roasting temperature. We've noticed that Atlantic salmon roasted at a higher temperature tastes better. The goal is to accomplish a crispy top with a tender inside. (By comparison, Atlantic salmon roasted at a lower temperature remains soft all over, and its flavors do not fully develop.) This entree makes a delicious dinner for everyone in your family ... in no time at all!
Prep Time20 mins
Cook Time25 mins
Total Time45 mins
What You Need:
1
lb
Atlantic salmon divided into 4 fillets, washed and dried with paper towels
1
tbsp
Dijon mustard, sugar-free
½
tbsp
fresh oregano leaves, thinly chopped and packed
freshly ground pepper to taste
What to Do:
2
Then rub the marinade onto all sides of the fillets. When done, place the fillets in a dish or storage bag and refrigerate for 15 minutes.
4
Finally, nestle the fillets on a baking pan and roast for about 20 minutes. Be sure to check for doneness after 15 minutes of roasting. The Atlantic Salmon roasted in savory glaze is ready!
Enjoy!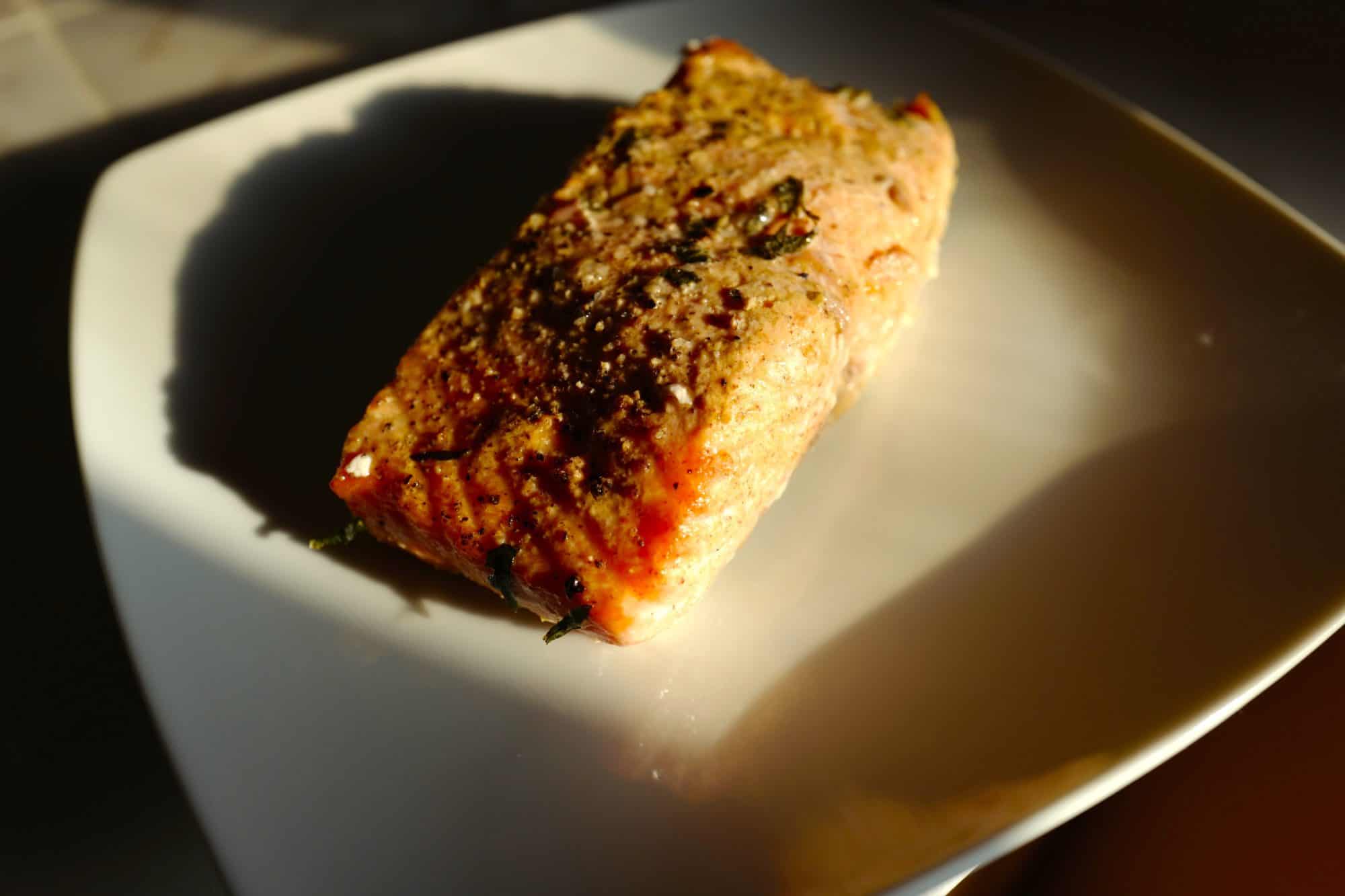 35