Gluten-, grain- and potato-free • Low glycemic • Paleo • Quick and easy • Nutrient-dense • Sugar-free • Delicious
To create these delicious flourless and sugar-free Healthy Cookies for kids, we have experimented with varying amounts of nuts, almond flour, and dried fruit. So, what's the result? That's this recipe, and it delivers chewy, moist, and pleasantly sweet jumbo cookies for your picky eaters with a sweet tooth. Eggs (we use two for eight jumbo cookies) provide moisture, while dried apricots guarantee chewiness and sweetness. Try our Healthy Cookies for kids, because everyone will love them, and nobody will know that they were made without sugar or flour!
Prep Time10 mins
Cook Time12 mins
Total Time22 mins
What You Need:
2
large eggs. Make sure that the eggs are large.
What to Do:
1
Preheat oven to 350 F (180 C). In a medium bowl, fluff blanched almond flour and baking soda with a fork, making sure that there are no clumps. In a small bowl, whisk eggs and honey until incorporated.
3
Now fold in the egg/honey mixture into the nut/apricot mixture and incorporate. Moisten your hands with cold water and knead the dough using your hands.
4
Form eight cookies (about 2/3 inch thick) and insert a single piece of Valrhona Guanaja feves into each cookie. Bake for 11 to 12 minutes. Do not overbake. Enjoy the Healthy Cookies for Kids (and adults, too)!!!
Enjoy!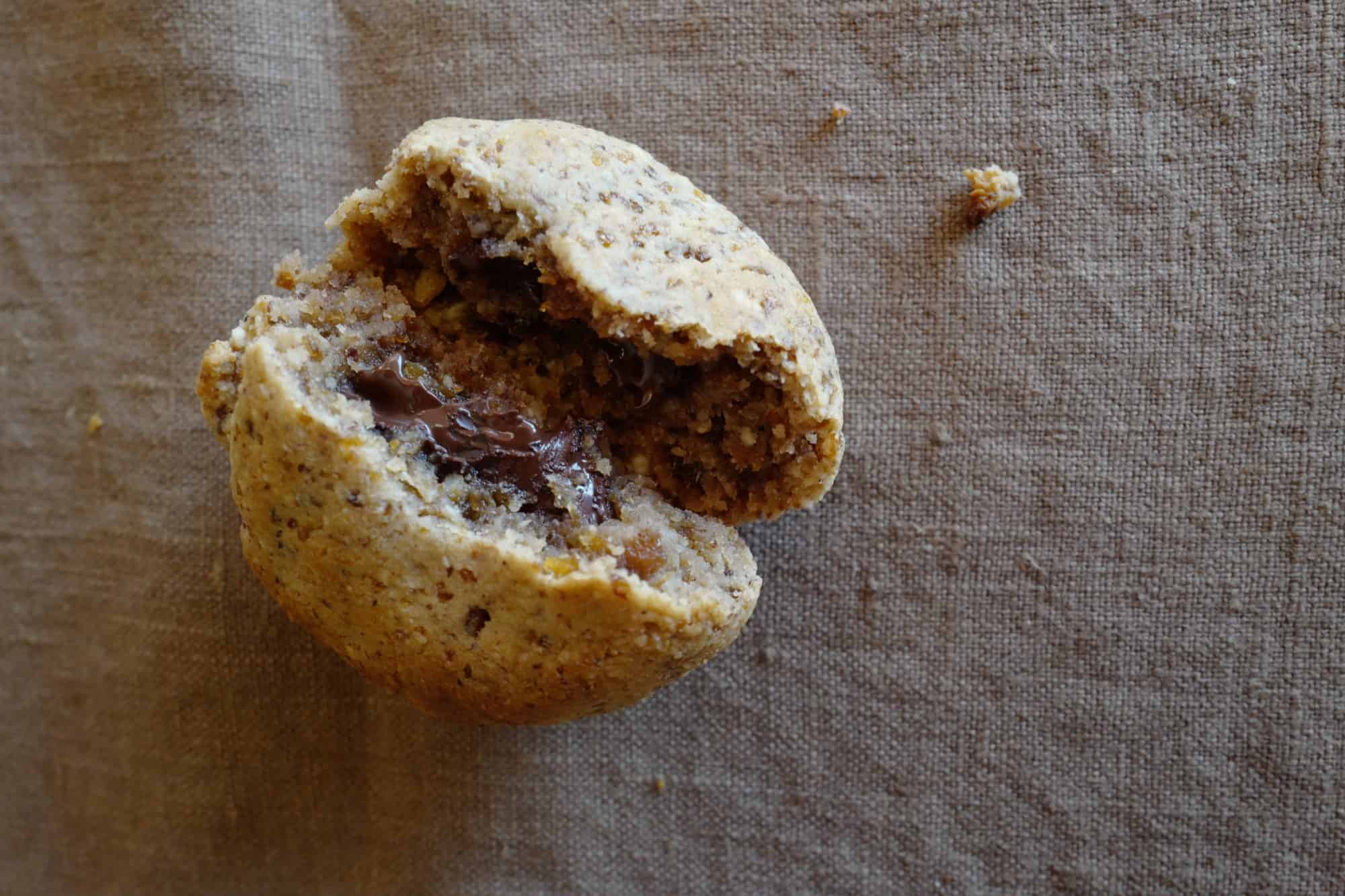 77