Sweet cherries are a versatile fruit with natural sweetness. Their perfect companions are cinnamon, cardamon and pecans. These wholesome ingredients meet together in this decadent paleo cherry pie. Just like all my dessert recipes, it is gluten-free, sugar-free, and overloaded with fruit. In place of flour, I use almond flour and ground pecans. (I don't use coconut because, according to a renowned anti-inflammation expert, it may not be the healthiest choice. Take a look at https://www.drweil.com/diet-nutrition/nutrition/thumbs-down-on-coconut-oil/. ) When you bake it, you will find the filling luxurious and the crust perfectly moist and flaky.
Curious how this recipe came about? I invented this dessert on a rainy wintry day, craving summer fruit. When I was growing up, one of my favorite summer fruits was sweet cherries. When they were in season, I would gobble fresh cherries by the pound. But we also concocted a medley of desserts out of this versatile fruit. We boiled black cherry preserves, wild cherry jams and compotes, layered jellos, and blended smoothies! And so, on a cold murky day, this pie pays homage to my fruit-filled memories of childhood summer. Because it is overloaded with fruit (as most of my desserts are), the paleo cherry pie is quite light. And the ingredients are simple and easy to find: frozen sweet cherries, almond flour, pecans, cinnamon, cardamom, honey and eggs. If you are not into spices, let me explain why I am using them. Cinnamon is probably the perfect companion to cherries (its flavor is even similar to cherry pit), and cardamom gives depth to cinnamon. (This fact I learned from the experts at Cook's Science. ) With an extra egg yolk, the crust turns out juicy and flaky. You will also notice that the crust is of a perfect golden color, not burned. The recipe below will tell you how to accomplish the crust of a perfect color. Every time I bake this pie, the delicious sweet smell of the summer fills up my entire home. That alone makes baking worthwhile. And a slice of this decadent pie is a cherry on top!
If you wish to make this pie in advance, the unbaked crust can be refrigerated overnight. You can assemble and refrigerate even the entire pie the day before baking it.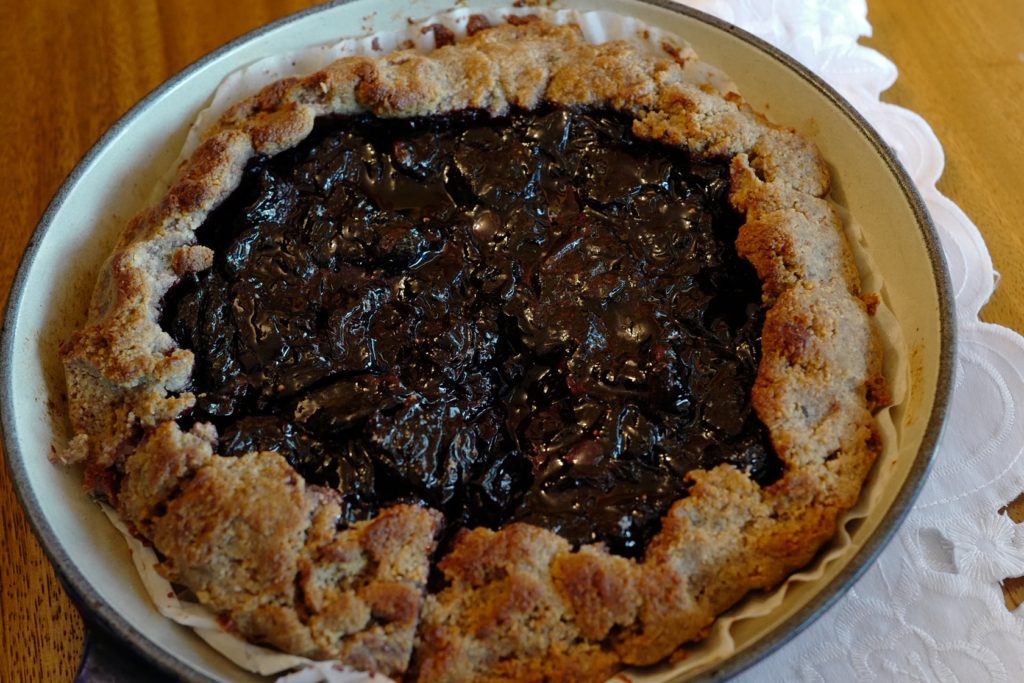 Nutrient-packed dessert • Paleo • Dairy-Free • Gluten-free • Delicious • Easy